Regular Activities
We're starting to get some regular events back in to the calendar.
"Craft with me…" – Mindful craft group – Tuesdays, 7-8:30pm; and Saturdays, 11am-12:30pm in the Activity Centre.
Whist Drive – Thursdays, 7-9pm, in the Activity Centre.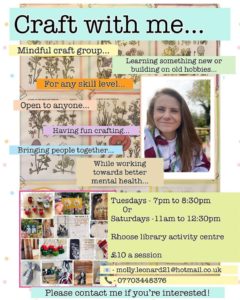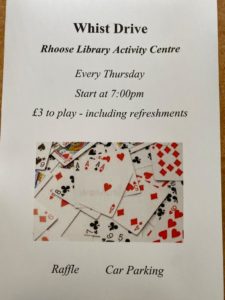 Are you part of a club/group looking to book a space so you can get together?
Please consider hiring Rhoose Community Library's Activity Centre.
Previous activities :
Code Club

– f

or 7-11yr olds.

Scrabble Club

Children's Lego Club
Treasure Box Storytime
Rhoose Craft Group
Amser Stori – Stories Rhymes and Songs through the medium of Welsh for pre-schoolers.