Activity Centre
This space is available to hire for events by the general public.
Our 2023 rates are as follows:
1 hour rental – £10,
3 hour rental – £25.
It's a fantastic space – purposely built to be flexible for use for both formal and informal meetings, clubs and group activities. The main room in our Activity Centre is over 10m (34ft) long and has a large interactive screen at the one end. There is also a large kitchen and accessible toilet with baby changing facilities.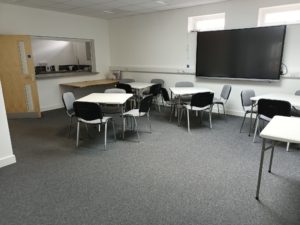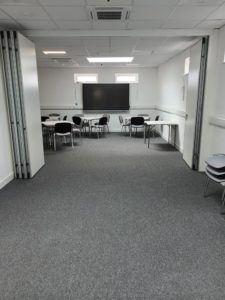 Please contact us to discuss your event and requirements.